Transforming and personalizing living spaces is an open and on-going project that begins again each day.
5 colours
LIME, CONCRETE, CEMENT, PORTLAND, SILICON
1 thickness
3,5 mm mm
3 sizes
50x100, 100x100, 100x300 cm
ZERO.3 Urbanature Style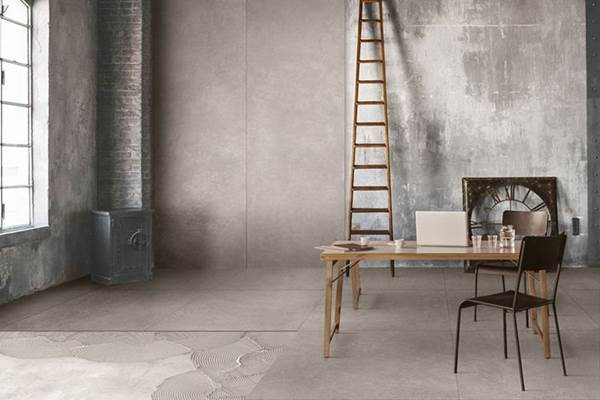 Renovating has never been so easy
Perfect for use in renovations because the ZERO.3 slabs can be applied to pre-existing materials, making it possible to avoid demolition and resulting in a considerable reduction in time and cost
Casually building the space of your dreams
The thin ZERO.3 slabs are the premise for a new concept in design which maintains the idea of cladding architectural volumes and unique personalized spaces, according to the principles of allure, prestige, elegance, and respect for the environment.
Technical characteristics of ZERO.3 BIG SIZES
Exclusive sizes open up new design possibilities in the architectural world

AESTHETICS
A striking and elegant visual impact thanks to the continuity of the laid surfaces. LIGHTNESS
A weight of only 7.8 kg/square meter considerably facilitates its handling and installation