Color patterns for an unprecedented and surprising ultra-thin collection
14 colours
MISTIC, RAINFOREST, HEDGE, GREENWALL, COLORFUL, RELIC, WASHI, TARTAN MAUVE, TARTAN BEIGE, BOISERIE MAUVE, BOISERIE BEIGE, SHAPES, REFLEX, VIBES
1 thickness
3.5 mm
1 sizes
50x100 cm
ZERO.3 Glam style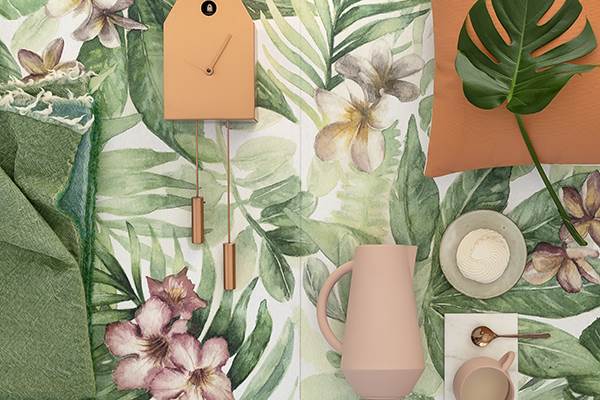 The energy of color to renovate interiors
The house changes and we change with it! Tastes, needs and habits change. As in a kaleidoscope of sensations, textures, lines and shapes, the ultra-thin decorations of the GLAM collection are born. Transform a corner, a room or the entire living room, with a touch of color and energy.
The thinnest ceramic slabs in the world
Colors with an expressive, vital force make any environment bright and dynamic, covering the walls like wallpaper but with all the advantages of the thinnest ceramic slabs in the world. Light and resistant, Glam is a powerful means of expression to renew wall surfaces and transform them into scenic surfaces which are practical and safe.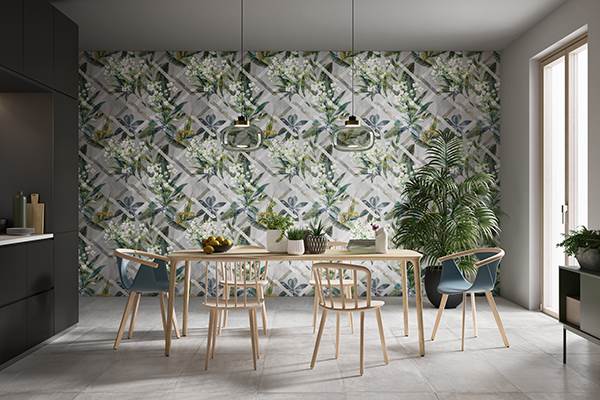 Other reasons to choose Glam PRACTICAL AND LONG-LASTING
Ceramic is a strong, durable, and versatile material. Its colour does not fade over time, it does not deteriorate, and it can be easily applied to all kinds of walls, adding colour and personality to all surfaces.

SAFE OVER TIME
Ceramic surfaces are an excellent solution for safely enhancing the home. They do not favour the development of bacteria, they do not absorb bad odours, and they are waterproof and insulating. Furthermore, they are easy to clean with just a cloth and some water and do not require special maintenance. A SEAMLESS INTERPLAY BETWEEN SURFACES
The reduced thickness of ceramic slabs does not impose constraints and makes it possible to perfectly align it with other surfaces of the same thicknesses if one intends to decorate even just small portions of a wall.